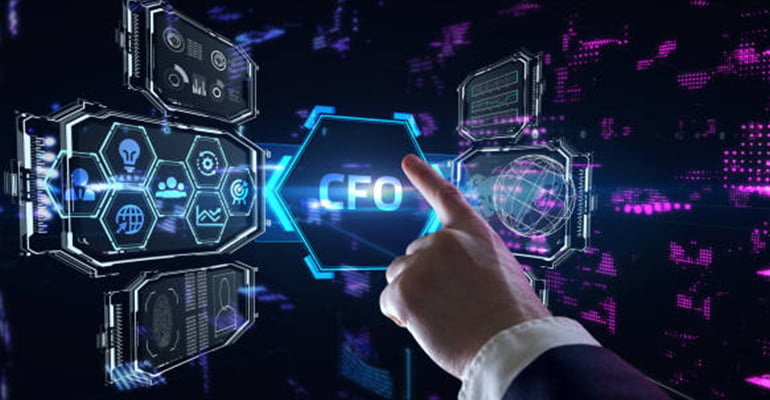 Virtual CXO/CFO Advisory Services
Why Virtual CxO Consulting Services Are Needed?
In today's busy world, people are not able to be physically present all the time. Virtual CXO/CFO Advisory Services solves this problem by providing solutions via nonphysical mediums.
Having a telephonic conversation or exchanging texts and emails with our consultant only when you need will be much more effective in terms of cost and time, as compared to having monthly meetings in the office or hiring a person on a full-time basis.
This pandemic in Covid-2019 and future business requirements have forced many corporates to go for very aggressive cost-cutting measures. Also, CxO Costs are too high and it is not possible for all the organizations to afford the costs of CFO, CEO, COO, CMO, CIO and hence there is a need to get the virtual CXO, Part-time, CxO, Interim CxO, On-call CxO, etc. without paying the salary of CXO but at the same time get the benefits of CXO expertise.
What is the meaning of CXO?
CxO is a short way to collectively refer to corporate executives, also called the C-level. The title CxO commonly includes:
CEO (Chief Executive officer)
CFO (Chief Financial officer)
CIO (Chief Information Officer)
Why you should contact us for Virtual CXO services?
Our Virtual CxO/CFO advisory services provide global support and share their best practices and discuss various issues regarding operations, customer relations, financial and human resources with the organization.
We work with our business partners (Clients) in the capacity of virtual CXO or virtual CFO to address their business needs at a very reasonable and deferred cost. We have people on our Board with us who have hands-on diversified experience across different levels and industries.
There is a concept of part-time CFO prevailing in the market for the cost-effectiveness and at the same time to get the benefits of CFO expertise. Following are some questions in the mind of businessmen and answers.
What is a Virtual CFO or Interim CFO? 
Why you should hire a Virtual CFO or Interim CFO? 
What does an outsourced CFO do?
Every business needs a seasoned well qualified and experienced person who can head the accounts and finance department of the organization to run the business smoothly and efficiently apart from statutory compliance. This person is known as Chief Finance Officer or CFO. CFO works as a catalyst in the organization and plays a very critical role in the growth of the organization. This person may be qualified as an MBA Finance or Chartered Accountant (CA).
It may be difficult for some organizations more particularly Startups and MSME to get such talent on the Board due to certain reasons and cost implications. Virtual CFO is the answer for the same also known as part-time CFO, interim CFO, bridge CFO, CFO on demand, CFO on-call, outsourced CFO, etc. Virtual CFO can work at the site or remotely from his office.
This person is a finance expert who provides financial insights, strategy, management, sourcing, analysis, etc. services on a part-time or project basis. Outsourced CFO helps a company to resolve challenges such as cash flow management, improving margins, debt syndication, implementing more efficient systems and processes, tight internal controls to stop revenue leakage and or prepares for growth and expansion.
Virtual CFO Services Offered by Philosopher's Stone(PS)
Philosopher's Stone is one of the leading companies to provide virtual CFO services and will ensure high quality of services, which will add high value to your business and so the organization. PS is committed to high standards of service. We ensure that optimum ability is achieved in managing your organization's financial goal and optimum use of your available resources. This will increase the capability of your financial functions and improve overall technical, administrative and managerial support for your organization. We offer the following services as a part of our virtual CFO package:
Financial Advisory Services, Financial Strategy, Financial Management,
Accounting Services, Accounting policies & procedure, Hr Policies and KRAs
Internal controls & SoPs, Management Information System,
Monthly Review Meetings, Business Plans, Budgets & Forecasting,
Audit preparation, Compliance Management, Cost saving & cost reduction plans,
Cash flow Management, Profit Improvement, Turnaround Management, Business restructuring, Business Intelligence solutions, Business Process Improvement Plan,
Business Decision Making support, Handle Due diligence Process,
Fundraising (Debt & Equity), Project Finance & term loan, Working capital limit (fund based & non-fund based) Establishing advisory board, Company incorporation & setup, Investor relations, Merger & Acquisition Support, Income Tax advisory, Getting ready for IPO, Private Equity, Merger & Acquisitions, Takeover, Bring in strategic Partners and Financial Partners
How much does a Virtual CFO cost
We provide Virtual CXO/CFO Advisory Services at a very affordable cost and with a tailor-made payment plan. It can be charged on a project basis, hourly cost, or duration basis.
For further discussion, we will be pleased to have a personal meeting with you. Write to us contact@philosopherstone.in